Sunyata Aikido Dojo - Heggedal
Seminar SuperWeek 2021 (press link).
Training May 9, 2021 and forward

We train children and young people under the age of 20 indoors and with adult outdoor weapons training (which ensures at least 1 meter distance). See times below,

Children 6 - 12 years, Monday 17.30 - 18.30, Wednesday 18.00 - 19.00
Youth 13 - 16 years, Monday 18.30 - 19.30
Adult outdoor weapons Monday 19.30 - 20.30, Tuesday and Thursday 18.00 - 19.30 Link to Sunyata Facebook
we apologize to our members for this situation, but we do what we have to and follow the directive from the authority.

Corona rules

In Sunyata Aikido Dojo in Heggedal, we follow corona measures and regulation until further notice from the authorities.
Do you have the slightest symptom of a cold. Do not come, wash your hands, keep your distance!

Weapon training outdoors is carried out whenever possible (in corona times)

Due to the corona situation, adults train with weapons outside whenever possible and legally. With weapons training we can keep a limit of 2 meters. The training takes place outside the Dojo. Bring your own weapons! Contact Mouliko before attending so we can maintain the maximum number of participants.
Regular Aikido training is closed as it involves "body contact".
Directions to Sunyata Aikido Dojo in Heggedal (click here). Heggedal is located about 25 km outside Oslo.
Sunyata Aikido Dojo in Heggedal is subject to Aikido Kobayashi Dojo, with Yasuo Kobayashi Shoshihan and Sensei Hiroaki Kobayashi (7.dan). Head coach Mouliko Halén (7th Dan) has been training Aikido since 1973 and founded Sunyata Aikido Dojo in 1984.
The dojo has previously been located in various places in Oslo, but has since 2010 been located in Heggedal. Our Aikido Dojo in Heggedal has many highly ranked instructors and practitioners.
Morihei Ueshiba Osensei (1883 - 1969) is the founder of Aikido. He has been an inspiration to the world's Aikido instructors and practitioners.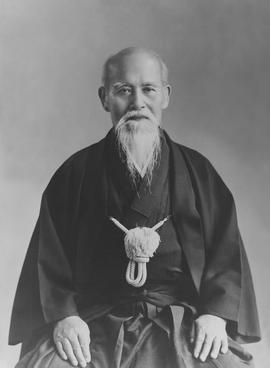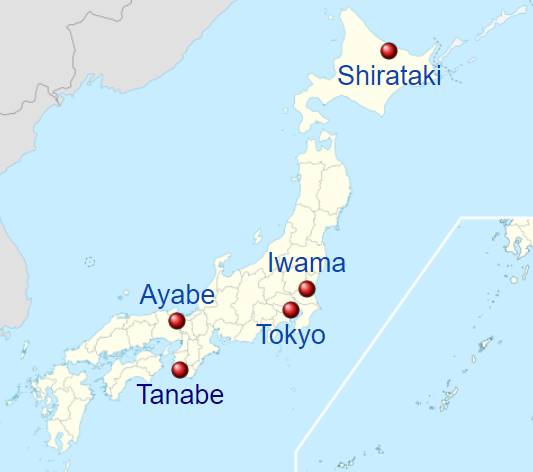 Our instructors are,
Yasuo Kobayashi Shoshihan
Hiroaki Kobayashi sensei 7 dan
Mouliko Halén 7 dan dojo cho
Matei Ionescu 3 dan
Remy Helgesen 2 dan
André Walgren kid training